Performance (Califa, Melmann, Sguiglia)
Proxemia is a sound performance that works the relationship between the physical aspect of the execution of electroacoustic music and its sound correlate. A game of metainstrumentos (instruments based on gestural control) was constructed for it, from the intervention of objects found with different sensors. Proxemia obtained a Bicentennial Scholarship to the Creation of the National Fund for the Arts and was premiered in November 2017.
Proxemia. Electronic November 2017, CCSM.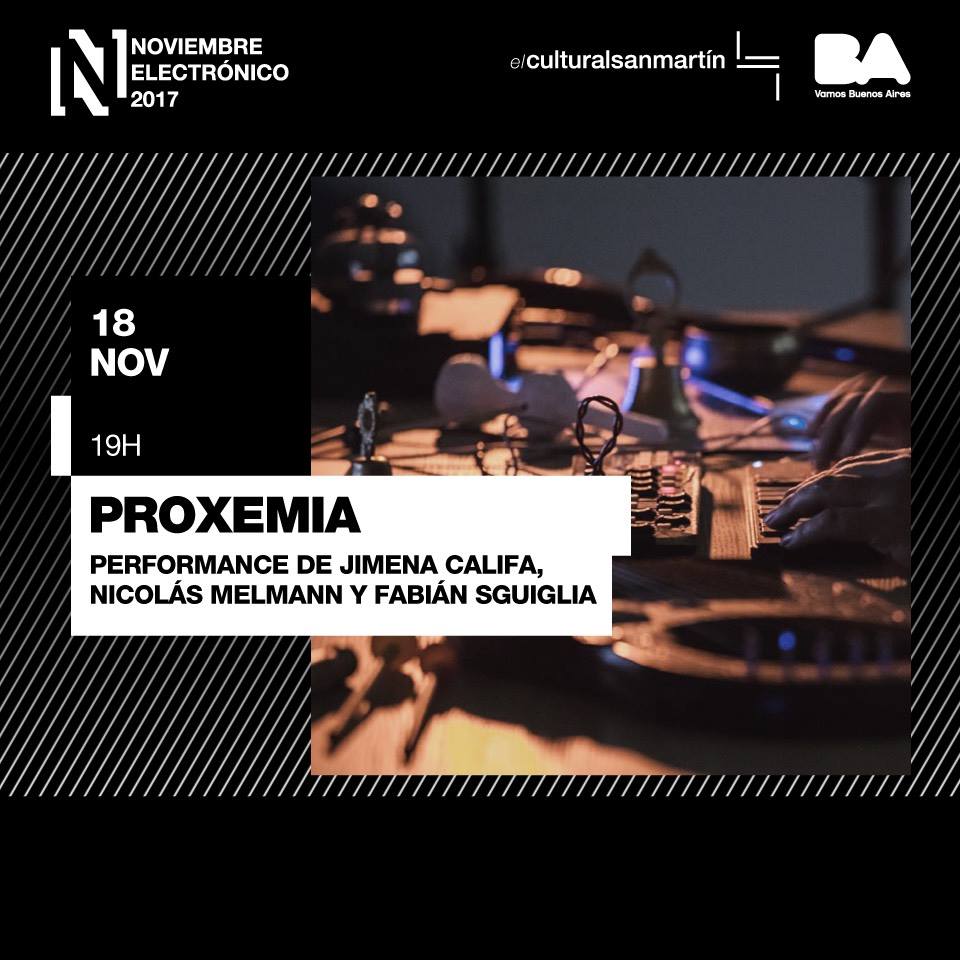 Authors: Jimena Califa, Nicolás Melmann, Fabián Sguiglia
With the support of the Temporal Systems and Spatial Synthesis in Sound Art Program (UNQ).
supported by: