One-month residency – project "CONCRETO".
The residency consisted of working in the "landscapes" of the museum. The idea of Concreto was to build up a story with the means of sound objects that were part of the acoustic reality of the museum. The concrete sound as a discourse and the concrete of the building structure as a source for sounds that were presented at the end as a live sound installation.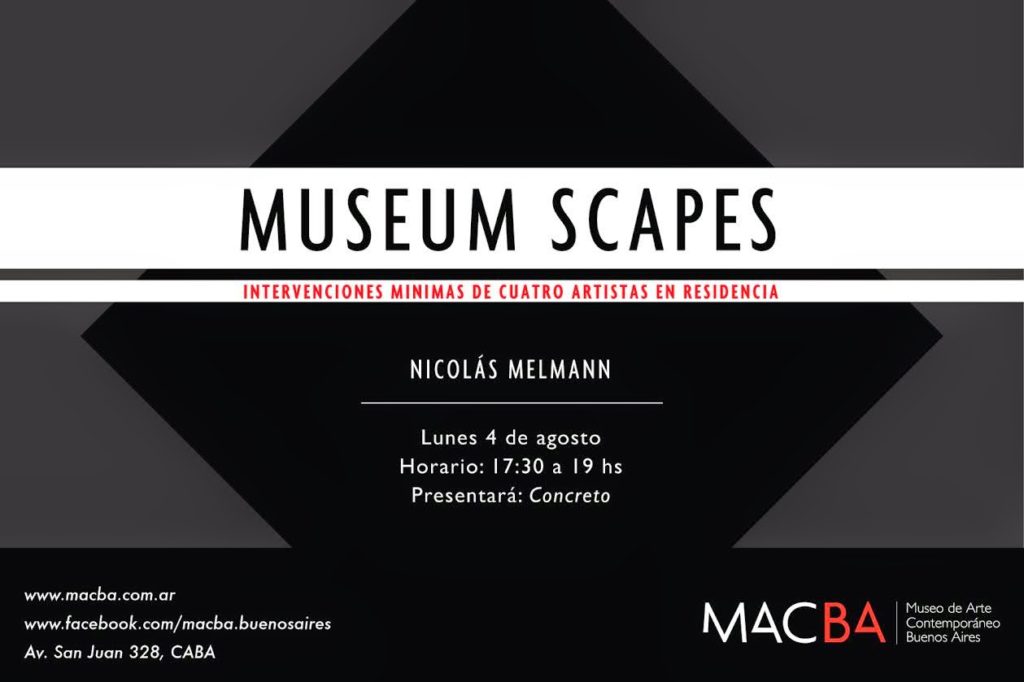 Recording sounds, using reverberations and interacting with the art pieces of the museum, the aim was to investigate and portray the elements that shape the sonic universe of a place that it is conventionally destined for silence and contemplation.
Putting together diverse audio materials, he formulated a story with sound, which was presented at a concert and accompanied by live processes and instruments –establishing in this way an interaction between the sound objects and the musical objects.
supported by: