Sound Installation and performance in collaboration with Likui Choir
Sound installation and performance in the Russian Orthodox Church of the Holy Trinity, using field recordings made in Russia, instruments, electronics and texts. Building a sound story trying to describe places and cultural aspects of Russia through sound and generating a dialogue with the sounds of the temple of San Telmo.
Sound recordings of the Kremlin, the atmosphere of an evening at the historic Café Pushkin, the sounds of Moscow's emblematic subway, a service in an Orthodox Church, the bells of the Red Square, a choir resounding in the Hermitage Museum, the atmosphere of the Flea Market on the outskirts of St. Petersburg, liturgical chants in a small chapel, a boat ride on the river Neva, an opera rehearsal at the Mariinsky Theatre, resonances from the main railway station in St. Petersburg, a solitary radio playing at Nevsky Prospect.
A whole audible universe that describes a place, a culture, spontaneous manifestations of its inhabitants, patterns of conduct in public spaces, a whole sonorous identity.
These sounds were re-specialized in the Russian Orthodox Church of San Telmo, establishing a sonorous tandem between both places and composing a sonorous work with interventions of acoustic instruments, electronics accompanied by the Choir of Russian Liturgical Music Likui directed by Olga Liudkova.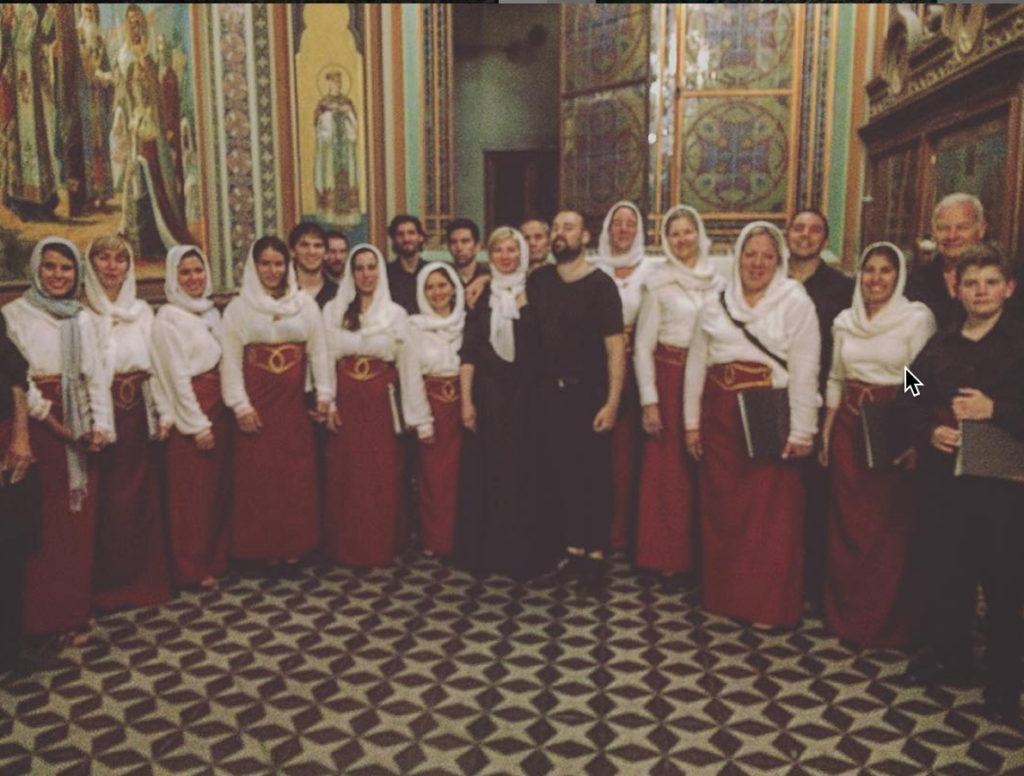 The project was carried out with the support of Triba and Bienal Sur and presented in «The Night of the Temples» in Buenos Aires at the Russian Orthodox Church of the Holy Trinity.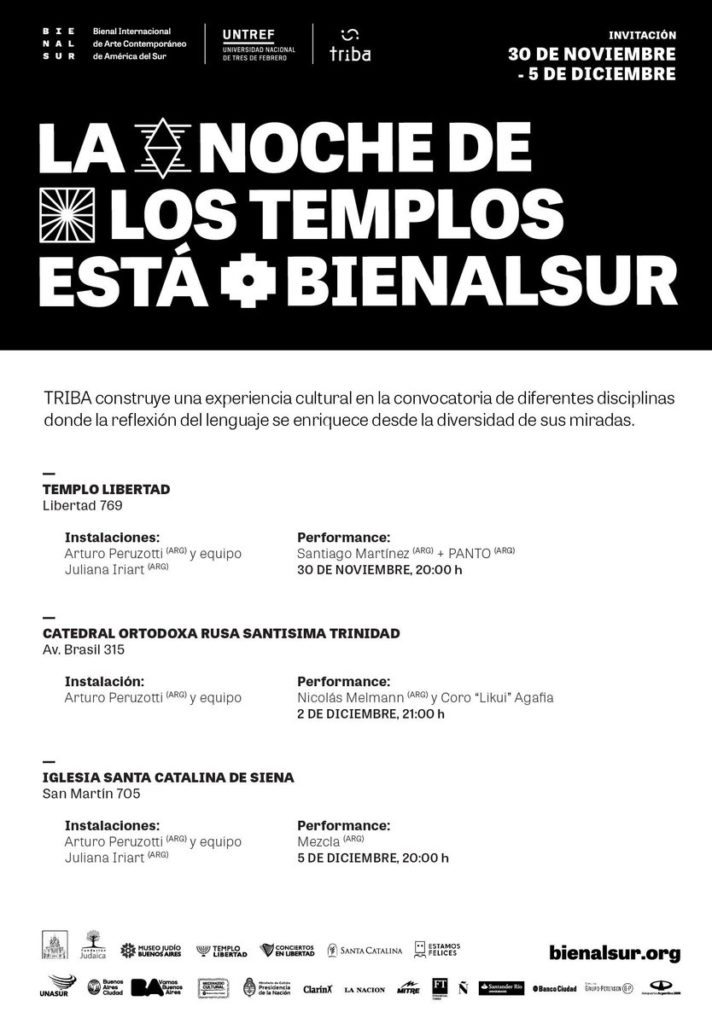 supported by: